Tactical Close Protection course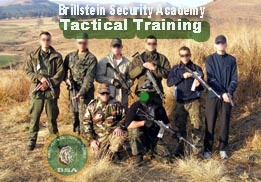 Related links:
>>Homepage >>>>>Course List, Overview
If you are looking for competent, professional tactical training for close protection operations, BSA is now offering you a full tactical training course, separate from the PPO training course.

This tactical training does neither include the special on-the-job-training (6 months), nor the guaranteed employment option (these are part of PPO program only). However, the tactical training does include the full set of CP tactics and training as regards modern close protection.

The full tactical training includes 4 weeks of highly intensive CP training, which comprises hand gun, automatic weapon and shotgun training, starting with basic tactics and leading up to advanced handling and shooting tactics, as well as all team and individual operator tactics needed for work in modern close protection assignments.

The 4 weeks can be booked in one go or split up in 2 x 2 weeks to suit your available time and schedule.
You will be training in a high-end, modern training camp, with top-notch and very experienced close protection instructors, who are in active duty and thus up to speed regarding modern CP work. Our curriculum comprises training with a variety of modern weaponry needed in CP work as well as a comprehensive set of modern CP tactics.
The BSG-EUBSA South Africa branch is one of currently just two officially licensed and authorised training academies in the country, with many years of experience and excellent references throughout Africa. We are actively spearheading the advancement of security training and security standards in Africa, cooperating with various African governments. Find out more about BSG-EUBSA South Africa via the following links www.southafrica.eubsa.com Sentinel EUBSA Bodyguard Association
We offer small training classes, no large groups, thus total control and individual training is ensured. You will need to book well ahead in time. Every other month we run a CP training in South Africa which are open to the public (thus non-PPO-students).

The full 4 week CP tactical training, including training, use of weapons, ammo and accommodation, costs 4750,00 EURO (about 7500 USD) and will be certified as BSA level 1.

This course can also be booked as 2 x 2 weeks, which cost 2,500 EURO each. The curriculum will be split accordingly

If you'd like to book this CP tactical training, please contact us any time.
Nota bene: this particular course does NOT include an employment guarantee; that applies to the full PPO course ONLY (certified as BSA Level 2). However, each graduate of this CP tactical training will be put on our Operators List and will receive individual job offers on a contractual basis with daily pay of 400 EURO and up. You will of course have the opportunity, at any later point, to sign up for the remainder of the PPO course to upgrade to BSA Level 2 which will then include a full employment guarantee.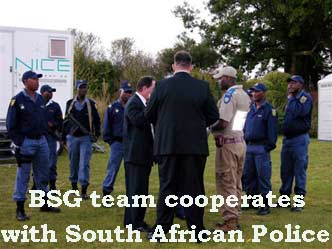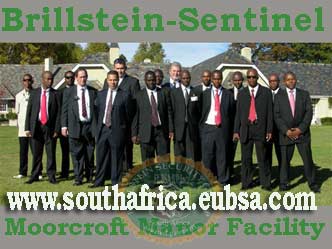 >>contact us via feedback form >>Bookmark this page